Posted By Sam on May 16, 2011

The much maligned DR inverter has been the back bone to many an offgrid, backup, and full o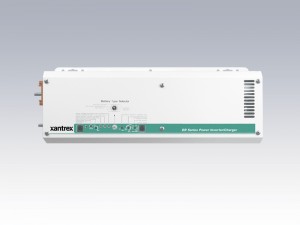 n commercial; (In many Mennonite applications.) I've seen it!
Posted By Sam on December 16, 2010
Lightning, a powerful force that can effect
an inverter in three ways.
The first of course is the
obvious, a direct hit. No arguments

on
this type, as you can smell it when
they bring it through the door! The
others are more subtle, and
can easily pass as a defect to the untrained eye.
Radiation is the culprit, in which no
visible signs can be seen anywhere, and
this is the second type.

Posted By Sam on October 15, 2010
These are some of the items that we service:
Magnum Energy MS2812 2800 Watt Sine Wave inverter w/charger

Posted By Sam on July 18, 2011

As predicted we have had a rash of repairs of late.